Sage Clearing Essential Oil Spray - OLD PACKAGING (Blue Bottle)
Regular price

$10.00 USD

Sale price

$5.50 USD

Unit price

per
Sage Clearing Essential Oil Spray
If it's time to clear your space and your body reach for our Sage Clearing Essential Oil Spray for instant results! The lavender and clary sage help cleanse your mind, body, and soul with one easy spritz. The base for our essential oil spray is distilled water and witch hazel that is safe for even the most sensitive skin. Clary sage is often used as a natural mood booster and encourages new ideas and creativity. We created our Sage Clearing Blend collection because we believe that cleansing the body and spirit should be as accessible and simple as washing in your shower or adding a touch of pure essential oils to your daily routine! Our Sage Clearing Blend is featured in our goat's milk soap, essential oil spray, and essential oil roll-on.
Clary Sage is used in clearing away mental blockages and lingering negative energy. It is cleansing, protective, and has been used for its medicinal properties for centuries.
Clary Sage Affirmation
I now clear away any and all energy that no longer serves me.
How to Use
Spritz our essential oil spray all over your body anytime you need a reset. This can be used to help clear your space and your own energy field. Our essential oil spray is perfect for travel and it is instrumental when you need a smokeless alternative to smudging!
Ingredients
Distilled water, witch hazel, lavender, and clary sage essential oils
Size
2 oz
4 oz
Share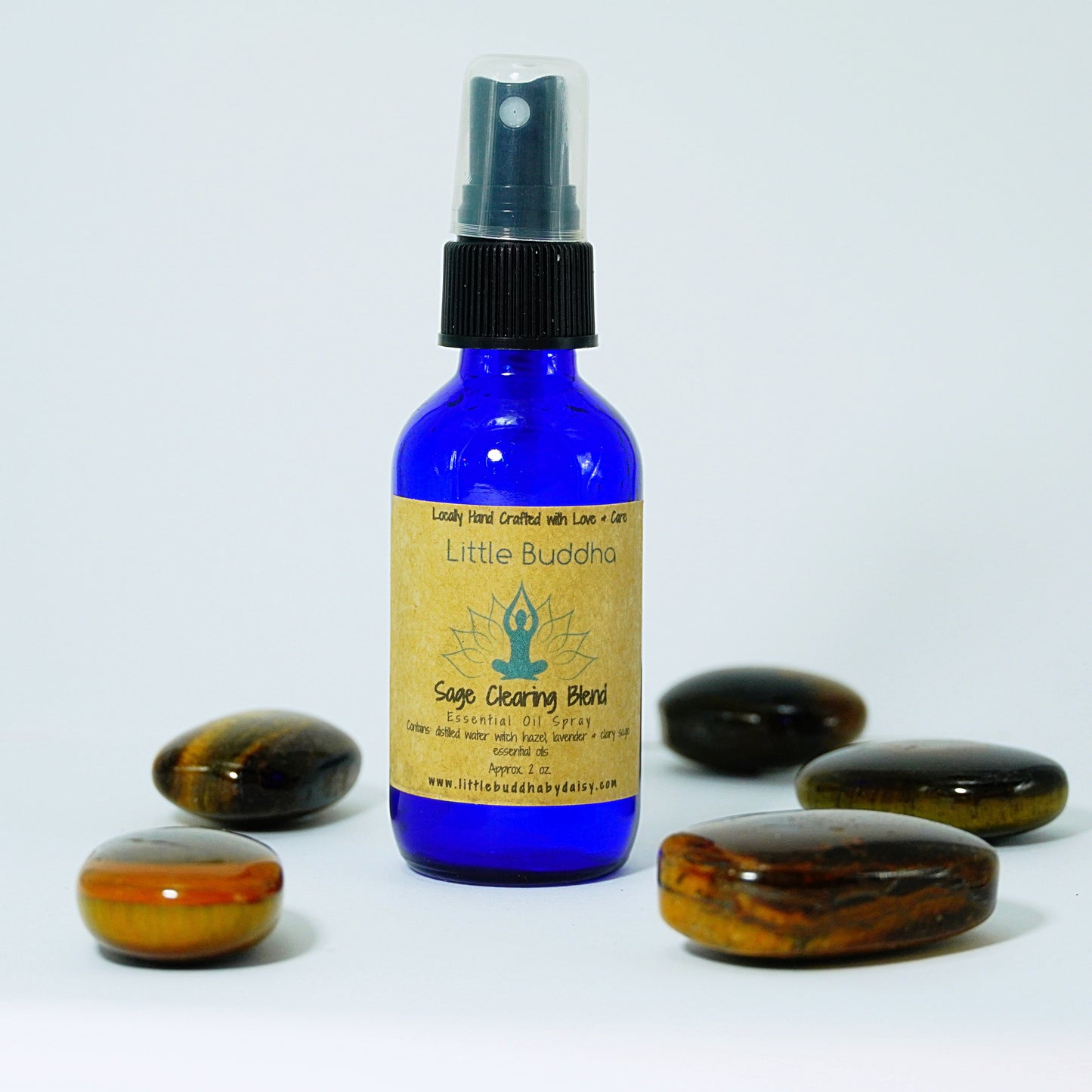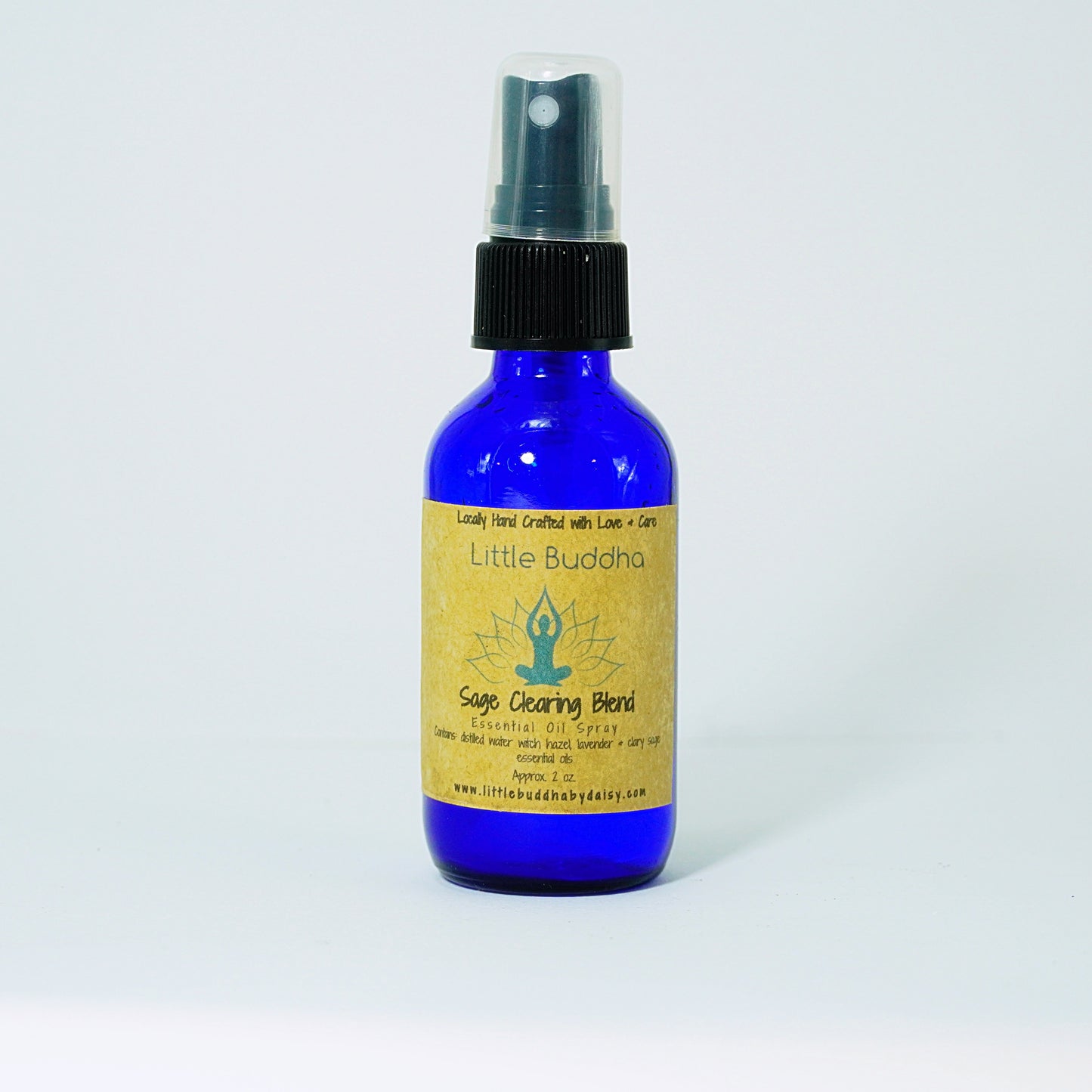 The smell is so invigorating and clean! Unlike some of the other natural sprays really heavy in citronella, this one is more earthy and and herby, which I really appreciate! I was very pleasantly surprised by the aroma and can't wait to use it outside! I am also a huge fan of the glass amber bottle and gold spray head. The attention to detail and quality in the packaging is such a nice and refreshing touch! I will be buying more for friends soon! I also got a free sample of facial serum that I'm very excited to try too!
We really appreciate you taking the time to leave us a review, Katie. These are the stories that keep us so motivated to continue doing what we're doing, and we're so happy to hear that you had a great experience.
Fast shipping, cute eco friendly packaging, as product as expected!
Katie you are the BEST! Thank you so very much for the thoughtful and meaningful review! Very grateful for you!